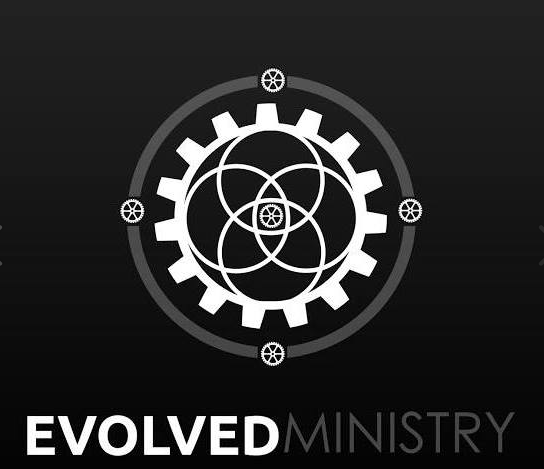 Greetings to all students and interested parties!!!
First and Foremost…Thank you for choosing Evolved Ministry. If you haven't jumped on board yet, do not fret, because we will be right here….awaiting your arrival and eagerness to learn. For those who do not know or are unaware of what transpired last year, despite an unfortunate incident, Evolved Ministry has experienced exponential growth and massive expansion after having overcome a horrible hacking attack which left our former site broken and in shambles. This was somewhat devastating for a moment because we collectively lost tons of material and courses that we are still in the process of rebuilding and redesigning. Not only had it wrecked the site itself, but, there was a very valuable forum and communications network that we had to abandon as a result of this unfortunate situation. So, for those who were or are wondering, it sometimes takes awhile to re-create courses of that magnitude in light of such a set-back, especially in a way where it is actually of superior value and evolves greatly from the previous situation.
As it were…all things happen for a reason and we are rebuilding and evolving the course material to suit a more sophisticated student base and audience. That's right, every single one of you are valued and we are working our tails off to ensure that your metaphysical education is the best that can absolutely be provided. We have appreciated your patience…all of you!!!
For those who are unaware of Evolved Ministry's dedication to the metaphysical community, we would like to throw out a few reminders of the path we have intentionally "pioneered" from scratch for students who display an aptitude and a growing interest for true Universal knowledge.
1. Evolved Ministry is the first school to incorporate proven techniques that are routinely utilized online by former students and multiple imitators within the field of metaphysics.
2. Evolved Ministry is the first school to present, post, and release videos of the successful demonstration of the pinwheel which is now seen in hundreds of online videos posted by students, former students, and imitators alike. As can be researched, Evolved Ministry was the first to make this a prime teaching tool that is now used by many across several social platforms, most notably, youtube.
3. Evolved Ministry is the first school to provide successful training videos online of students being trained in other cities and states in both real time and recorded.
4. Evolved Ministry is the first school to provide a successful skype demonstration of psychokinesis being performed from one country to another while working in completely different time zones and climates.
5. Evolved Ministry is the first school to employ the use of 1st person technology such as the Gopro Revolution in order to give the audience the practitioner's perspective while engaging in practice.
6. Evolved Ministry is the first school to provide several "high intensity videos" online for the general public to learn from for absolutely free.
7. Evolved Ministry is the ONLY METAPHYSICAL UNIVERSITY that has over 700+ videos of demonstrations and tutorials that can be accessed via youtube. This library is constantly being added to.
8. Evolved Ministry is currently the 1st and only online Metaphysical University to provide an Aerokinetic demonstration in the full 360 degree field of view. Not only does this eliminate former notions of fakery and manipulation, it also provides a new template for teaching, both live and recorded.
9. Evolved Ministry is the first metaphysical school to provide video evidence of successfully bringing rain to a horribly drought-stricken area of Texas while Texas and California experienced a life draining 5+ year drought that nearly emptied a formerly thriving lake in the small city of Lakehills, Texas. As you may be well aware, there are many who will talk or boast about creating such events while never providing a shred of proof. Evolved Ministry always takes it upon itself to do just the opposite as all of the above claims can be traced on our youtube timeline. There is always proof in what we say, and we are always sure to provide evidence of every action that we take. As teachers within the world of the metaphysical, we feel it important to always validate the experiences that we have so our students and the general public can cross check us at every turn.

10. Evolved Ministry is also the first and only Metaphysical school to provide demonstrations utilizing picture in picture, or multiple camera views for the sake of audio, video, and teaching consistency. Due to our nearly obsessive drive for excellence, we are constantly looking for new ways to improve our very interactive methods of teaching and personal training so our students have access to the best possible knowledge available. As Evolved Ministry continues to grow and as technology continues to evolve with the Universe's ever expanding base of knowledge, Evolved Ministry will consistently seek out new methods to enhance the education of our gifted and highly talented students.
11. As of 8/21/16, Evolved Ministry is the 1st and only Metaphysical school to pull off 2 successful live demonstrations on Social Media both on the same day. Both demonstrations began from no movement in the environment whatsoever and quickly escalated to a blast towards the end of the second demonstration that lasted under 5 minutes. To date, no other metaphysical training school or individual has attempted this, and for very good reasons.

As our beloved students, you should always know that we are in a constant search for better and more advanced ways of enhancing your educational experience, and we will stop at nothing to provide the best education that the Metaphysical field has to offer. We will continue to always bring you the best in technology, metaphysical techniques, and whatever counseling that is necessary to enhance how you sculpt your own path within Self Mastery. Always remember, you are the creator of your path and your experience, we merely provide the tools that make it possible.
Eternal LOVE…
Michael Grubb